SOME WORDS ABOUT US
Well-coordinated teamwork speaks About Us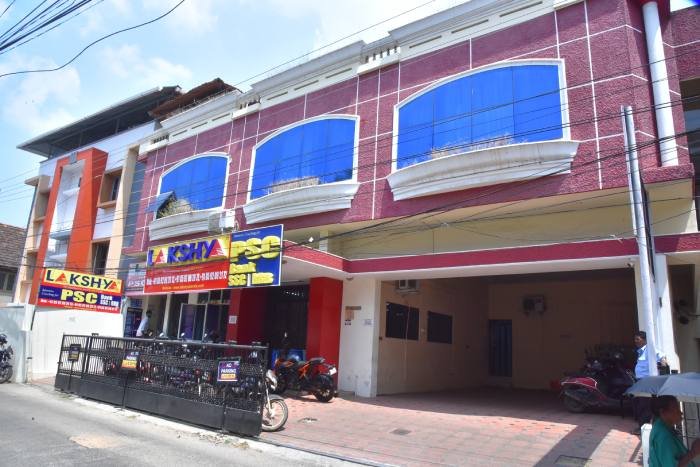 About Lakshya PSC Coaching Center
Lakshya is the best coaching centre for psc exams in Trivandrum. We only focus to get successful results for our students.We, lakshya psc coaching centre established on 25 September 2011 with a seminar by a group of veteran teachers. We started classes on 28 September 2011. Within five years we nurtured more than 5000 students for various jobs in central and state government departments.
Our mission is to secure our all students for government jobs. For that, the classes are handled by qualified faculties in an outstanding method. Good quality teaching is one of the milestones in our way of success. We are conducting classes for various central/state psc exams in a molded way from other institutions. 'Time is precious for everyone' so we are offering various batches. So that everyone feels comfortable at their own time. Lakshya also published a number of exam oriented books. This will help to reach in success easily for students and non-students.
We are unique from other institutions. It proves in our profile. We have more rank holders in exams. Victory is our profile. We are making each and every students to achieve their goals in life. We nurture our students by giving good teaching, energetic classes, reminding methods, mental health etc. our rank holders are our assets. Rank holders of each exams motivates the next group and it has been continuing for years. It make us different from others for achieving in top of the list within a few time.
Creating a supportive learning environment:
We keep ourselves updated with the latest exam pattern and syllabus changes, and we modify our teaching methodology and curriculum accordingly to ensure that our students are well-prepared for the exam.
Offering comprehensive study materials:
We aim to create a supportive and encouraging learning environment for our students where they can ask questions and receive feedback on their progress. We also offer personalized attention to ensure that students can overcome any challenges they may face.